BED AND BREAKFAST ON THE PINK GRANITE COAST
The pink granite coast is located in northern Brittany and more precisely in the Trégor region between Perros-Guirec and Trébeurden, passing through Ploumanac'h, Pleumeur-Bodou or Trégastel.
Discover the Pink Granite Coast
Its name comes from the rock called "granite" and its particularity to have a pinkish aspect.
The path of the customs officers will make you discover a magnificent relief strewn with rocks carved and smoothed by time and weather where you can recognize some original forms (a hippopotamus, a painter's palette, a whale head, the bidets of the virgin, a heap of pancakes or the crown of King Gradlon), the beaches of Trestraou and St Guirec but also discover the lighthouse of Men Ruz built in 1860, destroyed during the Second World War, it was rebuilt in 1946.
You can also see offshore, the archipelago of the 7 islands of which one of them the island Rousic is home to several thousand gannets who have taken up residence on it. A commented boat trip is possible, you can even see seals, puffins and even dolphins if you are lucky!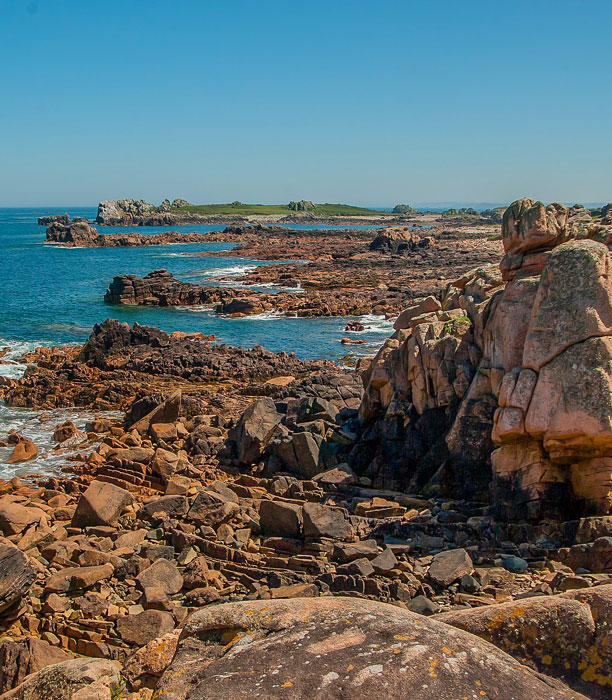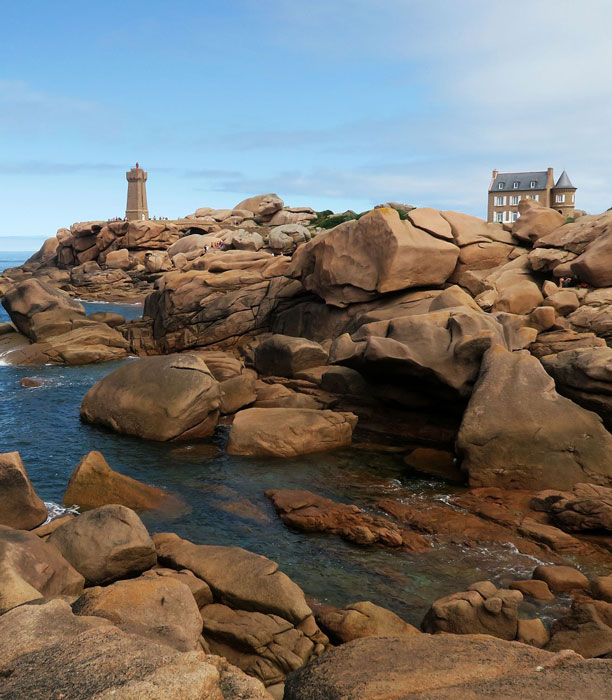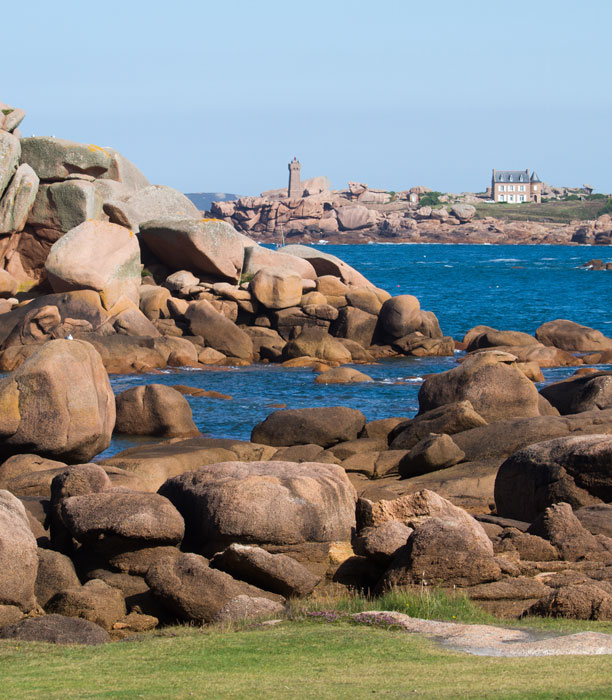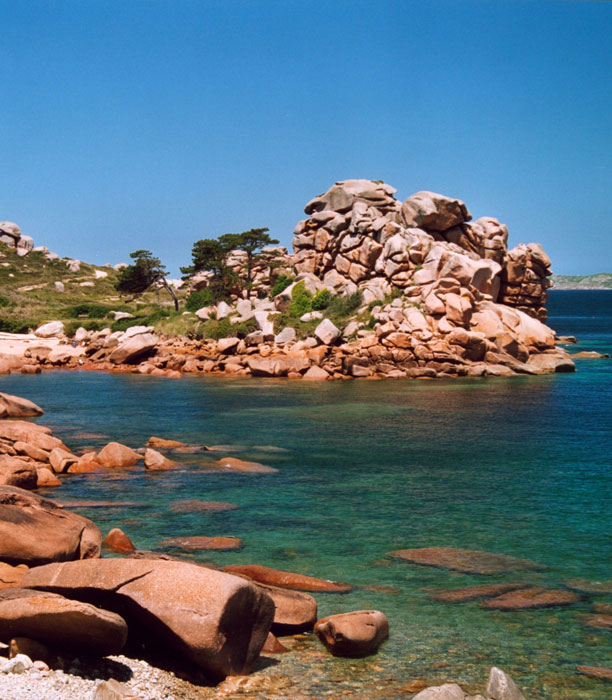 Vacations on the Pink Granite Coast
Then extend your visit by walking the trails of Renote Island, a peninsula occupied for over 150,000 years. Formerly accessible only at low tide, it is since the late 1800s accessible even at high tide following the creation of a causeway.
L'île Grande, site of granite extraction since the Middle Ages, you will discover there beautiful landscapes cut by time. The station of bird protection league is based on it to carry out its studies, train students but especially to take care of the collected birds.
The pink granite coast offers you many treasures to discover without moderation at only a few kilometers from your guest rooms in Côtes-d'Armor.
Discover the Côtes-d'Armor from your guest rooms